Beeswax candle makers
HANNHAND
D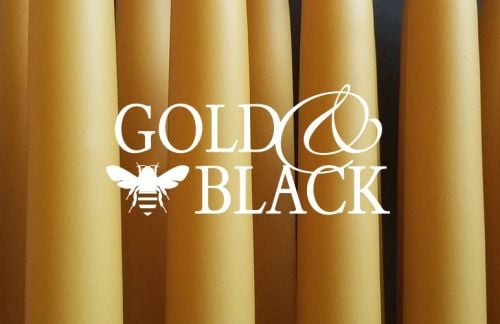 Beeswax is unparallelled in terms of its quality and characteristics and is an ideal wax for candles for the home, weddings, parties or churches in both the solid and the rolled honeycomb styles.
"I have received the candles in excellent condition, beautifully packaged and at a reasonable price. I think they look very fine on the altar of our Grade 1 listed church. Best wishes, R."
Our full range can be adapted accordingly and working from measurements supplied we can give a detailed quotation for a particular size candle. The first photo above shows a large bespoke rolled candle measuring 34cm tall, along with our standard 20cm rolled candles and a tealight for size comparison. Our hand dipped taper candles in the second photo can be made in various sizes to suit specific holders, sconces or candleabras etc.
Each one is made from fine quality 100% pure beeswax and is completely free from additives such as paraffin, palm, soy or rapeseed wax.
We also offer a local installation service in our area if you have many candles to set up and need help doing so.
For a full quotation please call us on 01929 425676. Alternatively complete the form below giving as much information as possible about your requirements.